Video Equipment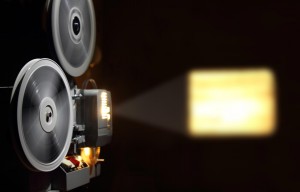 What's in the studio?
At the heart of the telecine system is a EUMIG Mark S810D HQS Super-8 and Standard 8mm projector. This is paired with a professional Sony video camera, which means your films are captured with high standard video equipment. This ensures that subsequent processing and editing are not only efficient, but also maintain the integrity of the original film.
This is my most common configuration for 'cine transfers:
EUMIG Mark S810D HQS Super 8mm projector
Professional Sony Video Camera
Broadcast video hardware
Adobe Premiere Pro video editing software
Adobe Encore DVD Authoring software
Pioneer DVD Recording
Taiyo Yuden optical media
Other video equipment
For my 16mm telecine transfer work I use a Bell & Howell Filmosound TQIII which has served me very well since I bought it in 1974.
The vast majority of my telecine work is Super 8 and Standard 8mm. As I can't afford any downtime I keep two spare 8mm projectors, a EUMIG Mark 610D silent film projector and a Hanimex SR7000 Super 8 Sound Projector.